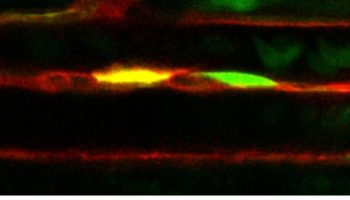 HOW DO INFLAMMATORY SIGNALS FORM THE HEMATOPOIETIC SYSTEM ?
Pro- and anti-inflammatory signals are well known for activating the immune system to fight against infections to restore the homeostasis of the healthy tissue. In contrast, the function that these immunoregulators have in the normal development of a vertebrate organism in the absence of infection has just started to draw the attention of Biologists.
We have unveiled novel "out of the box" roles for key inflammatory signals such as Tumor Necrosis Factor (TNF), its receptors, and NF-kB. We have demonstrated that pro-inflammatory signaling, in the absence of infection, is utilized by the developing embryo to generate Hematopoietic Stem Cells (HSCs), the lineal precursors of the adult hematopoietic system. We continue to explore the questions that our research has unveiled, investigating the roles that typical inflammatory signals and their signaling pathways have in normal and diseased hematopoiesis.
WHICH MECHANISMS LEAD TO BLOOD CELL FORMATION ?
In the early embryo, a single cell is able to differentiate into all tissues and organs that form an organism. Particularly, the hematopoietic system is one of the first complex tissues to form in the incipient embryo. The understanding of the mechanisms leading to cell differentiation has the power to advance the areas of regenerative medicine and stem cell therapies such as stem cell transplantation in unimaginable ways. By using cutting edge techniques such as single cell Biology, our team is working to identify novel genes and biomarkers that enable early embryonic cells to differentiate into specific blood cell types. In addition, we seek to discover new populations of blood cells and decipher their role in the vertebrate organism.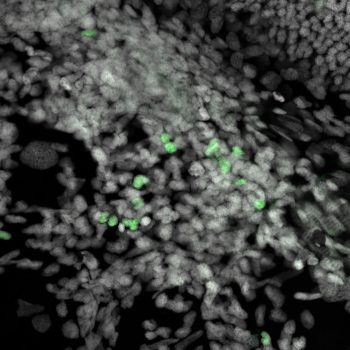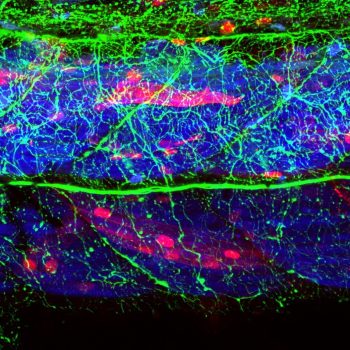 WHEN AND HOW BLOOD CELLS HELP ORGAN FORMATION AND WHAT ARE THEIR IMPACT IN HUMAN DISEASES ?
Blood is one of the most regenerative and plastic tissues in humans. Furthermore, it has the unique characteristic of connecting the rest of tissues and organs in the body due to its diffusing and invading capabilities. In the lab, we are studying how blood cells contribute to the natural formation and homeostasis of other tissues and organs such as the brain, and how altered hematopoiesis can lead to devastating human diseases such as dementia.