07/01/2023
Many thanks to the Rosalind Franklin Society for the RSF Award in Science that recognizes the impact of our CUT&RUN methods paper! This prestigious annual award is given to the best paper by a woman or under-represented minority in science. More information can be found here:
https://www.rosalindfranklinsociety.org/rfs-award-in-science
05/05/2022
Thrilled to receive the GDCB Early-Career Research Award!
Thank you to my colleagues for the nomination!
04/20/2022
Pleased to announced that Inga Baldus is joining our team as part of the URA program!
Welcome, Inga!
3/16/2022
The lab receives a 5-year, $2 million grant from the National Institutes of Health, NIDDK. This R01 will provide support to decipher one of the central molecular mechanisms used by our bodies to generate blood stem cells. Once understood, this will be manipulated to try to generate human blood stem cells for the purpose of regenerative medicine.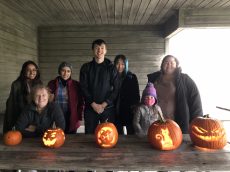 10/26/2021
Fun times pumpkin carving with the Espin lab!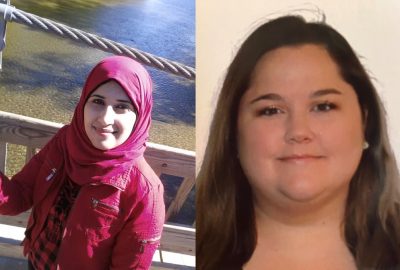 03/01/2021
We are thrilled to have Radwa Barakat and Kari Kennedy joining our group!
Welcome to the team girls!!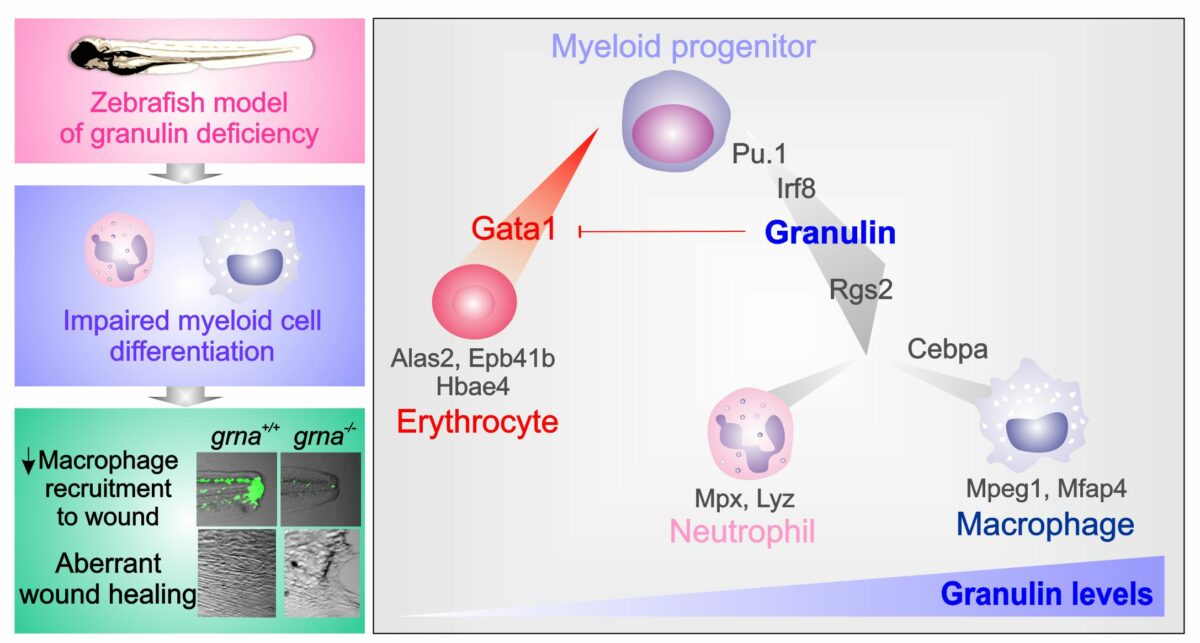 12/01/2020
First paper from the lab entitled "A zebrafish model of Granulin deficiency reveals essential roles in myeloid cell differentiation" now accepted at Blood Advances! Nice work team!

11/30/2020
Congratulations to our student David Reynolds, recipient of University Honors Program Grant and a Stewart Research Award to develop an imaging device for the visualization in vivo of hematopoietic stem cells!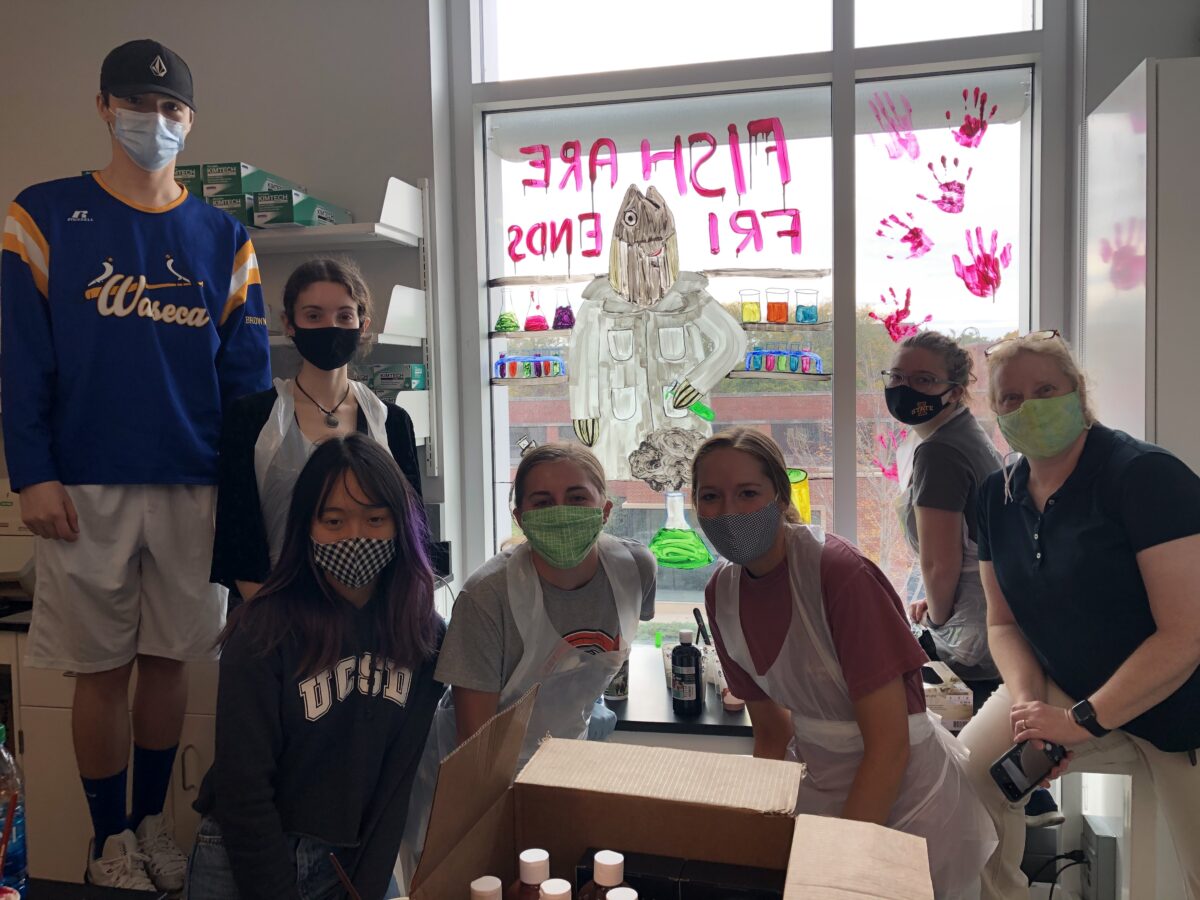 10/16/2020
Congratulations Espin-Campbell team for the second place in the ATRB window decorating contest! Great job with that zebrafish scientist!

09/01/2020
Our lab has been funded with an R03 from the NIH-NIDDK to study how granulin triggers myeloid cell differentiation! Thank you NIH for supporting our research!

08/17/2020
Ashley Winterowd has been awarded Dean's High Impact Undergraduate Research Award! She is joining our lab this fall to explore how granulin could be utilized as a therapeutic drug for the treatment of myeloid leukemia.
Congrats !!

06/13/2020
Congratulations to our undergraduate student Abigail Gorden, who has been recently awarded with the Dean's High Impact Undergraduate Research Award! She will be working on deciphering the enigmatic roles for Notch and NFkB in Hematopoietic Stem Cell formation.